The Process of Bronze – Sculpting
The original sculpture may be made from a variety of materials: clay, wax or plaster. Texture plays a key role in choosing which material, or combination of materials, will be used.
Wire tools, carving tools, brushes and most importantly hands and fingers will be used to add clay, carve, scrape, coerce, model, shape and form the sculpted piece.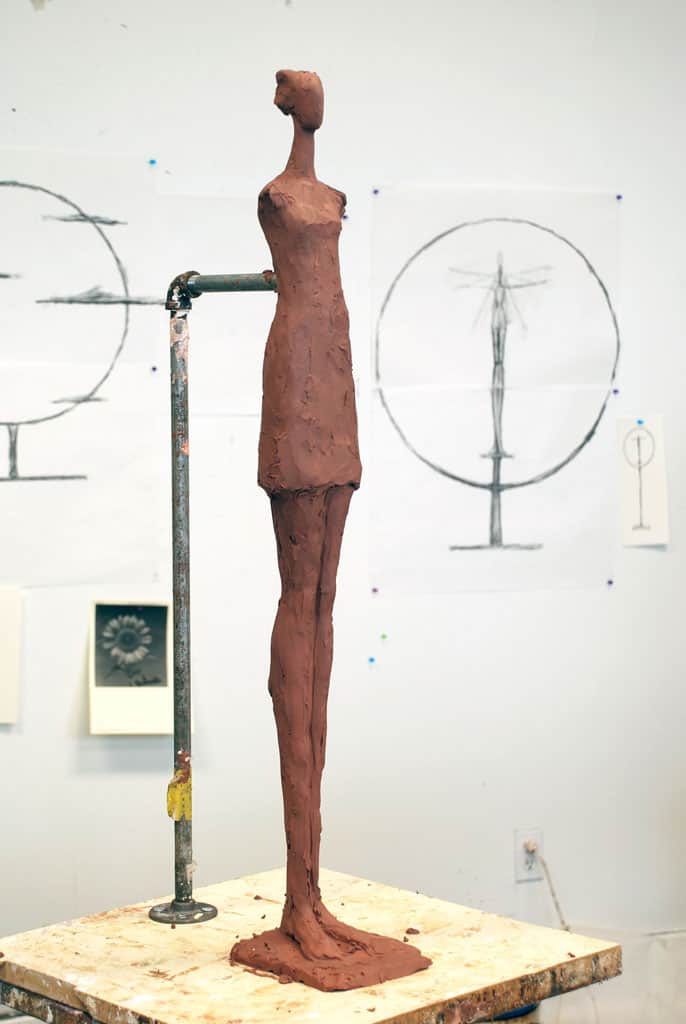 An armature is constructed of wire, plumbing pipe and a wood base. The plumbing pipe supports wire that has been loosely formed into the shade of the figure. The wire form is then covered in an oil based clay, thus initiating the modeling process.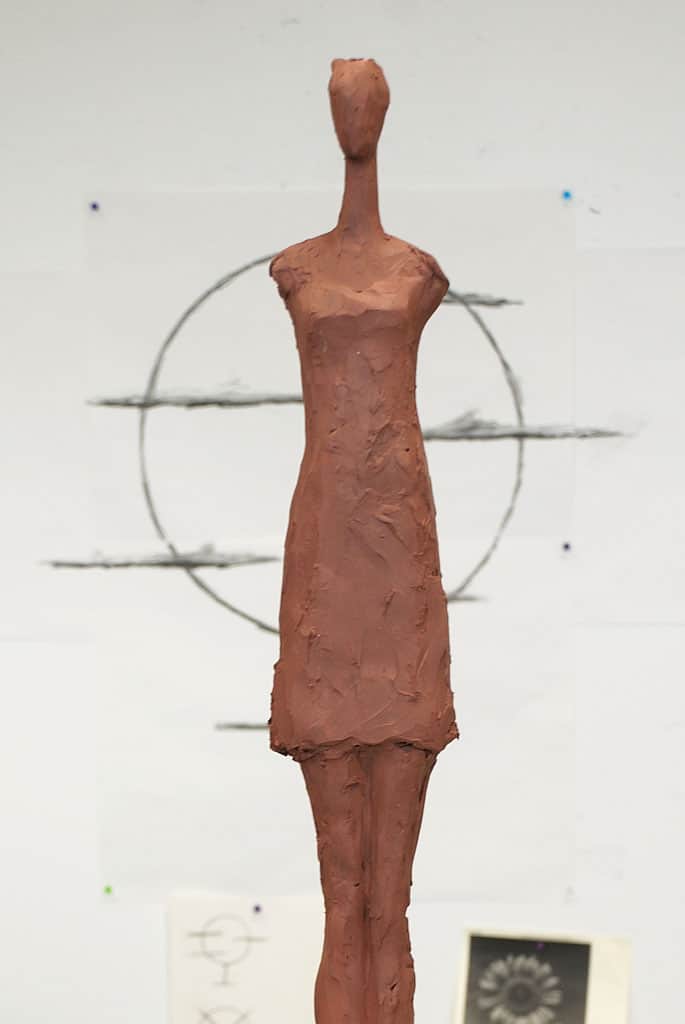 Rough marks are shown on the surface of the clay, using mostly fingers to shape the form.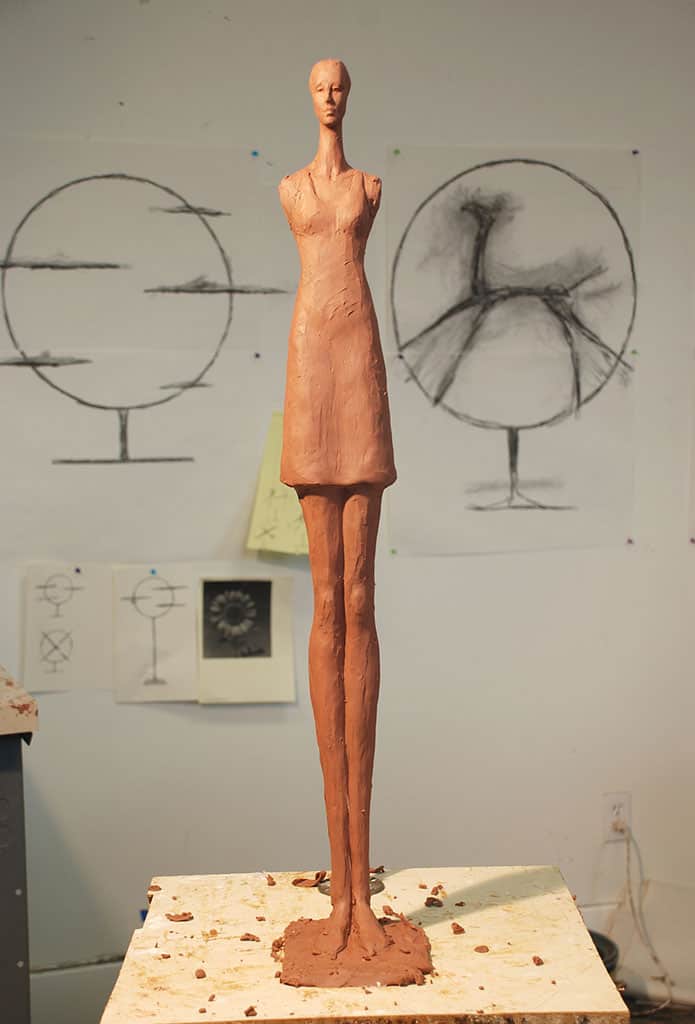 Details begin to emerge including facial expression and clothing elements.
Modifications are made to the dress (now strapless), refinements to her face and the addition of the sunflower in her hands.
More refinements, especially in the texture or sculptor's marks that cover the entire surface. The clay base is refined and squared off. A new sunflower is added; this time in wax to obtain finer detailing and structure to the delicate stem and petals.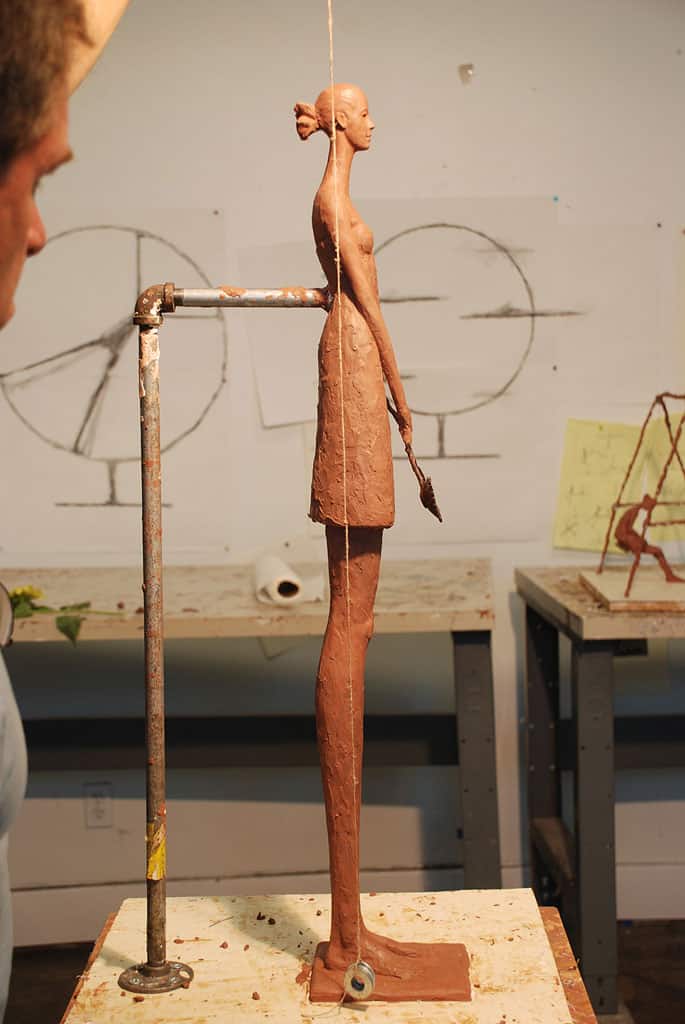 A plumb line is hung to check the position of the body and for overall straightness in form.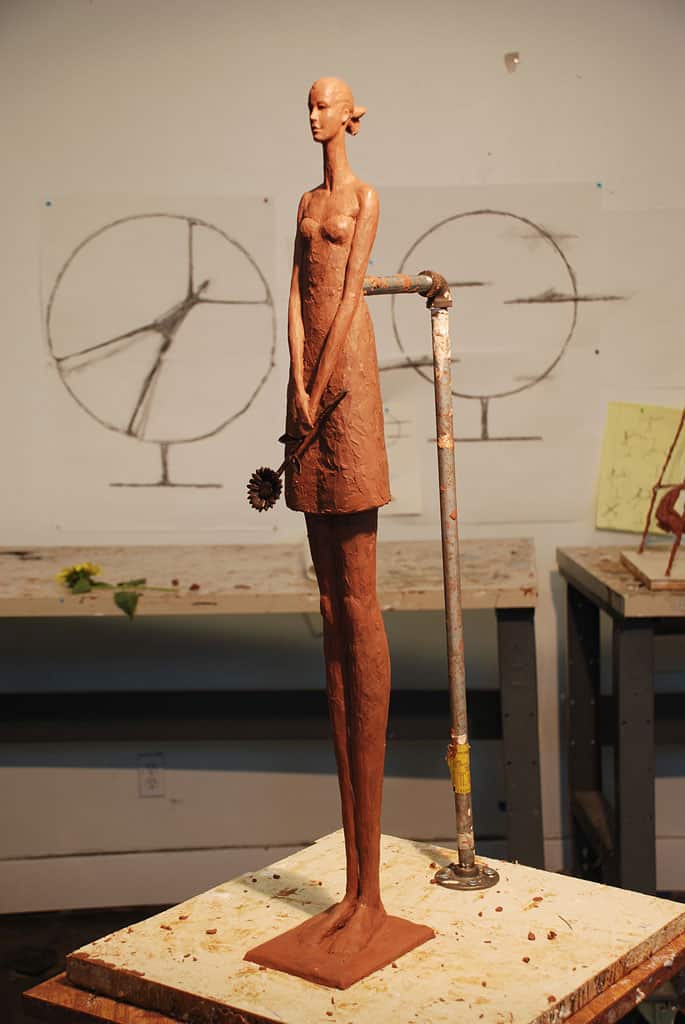 The sculpture is photographed in order to document it from all angles before molding begins.
The mold will allow for multiple castings that will comprise an edition. The edition size will be set by the artist upon completion of the original sculpture. Once all of the castings have been made, the mold is destroyed.
See the finished piece, Girl with Sunflower.
Continue to The Process of Bronze – Molding